Join Andy Szczesny on the famous Alaskan Kenai Peninsula for a fishing experience of a lifetime.  Fish and float through beautiful scenic back country and enjoy the finest trout and salmon fishing available in Alaska.  We specialize in fly fishing but, we carry spin gear for those who do not.  The novice fly fisher will enjoy Andy's professional instructions.  Andy's 35+ years of experience will insure a safe and successful adventure.
All tackle and supplies you need to enjoy a safe and relaxing trip are provided.
"There are three things you're never late for:  Church, Work and Fishing"
"A river runs through it"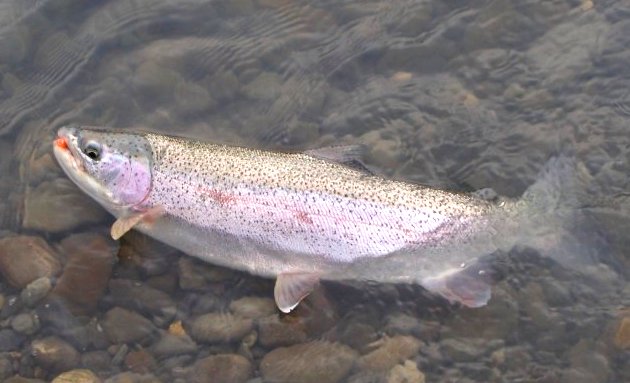 Things To Know
You'll need a fishing license  [Order Online]

Our opening day is : 11 June.

Our season typically runs though ~15 October.
 

Trophy Rainbows and Dolly Varden
These residents are found year round.

In early June through July, these fish can be landed using nymphs and dry flies.

Beginning in August and continuing through October, egg patterns and flesh patterns are the flies of choice.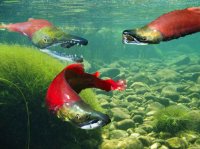 Sockeye (Red Salmon)
These are the best eating salmon (when caught silver).

The first run is approximately June 11th through the end of June.

The second run is approximately July 1st through mid-August.

They are NOT edible when they are Christmas colors (red and green).

Coho Salmon (Silver Salmon)
August 1st is the beginning of Silver season.

The run continues through mid-October.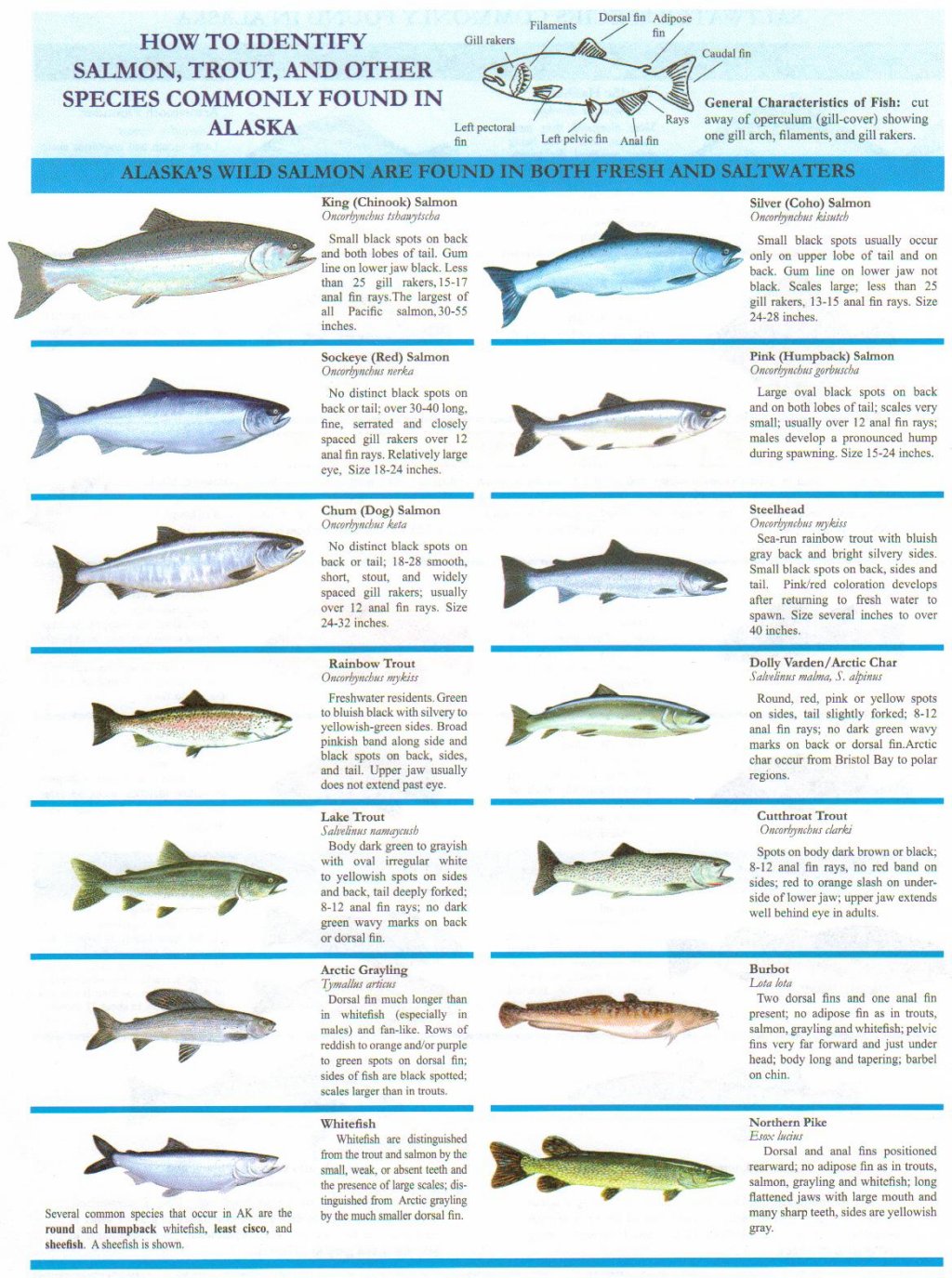 Tags: #flyfishing #alaska #sockeye #salmon #kenai